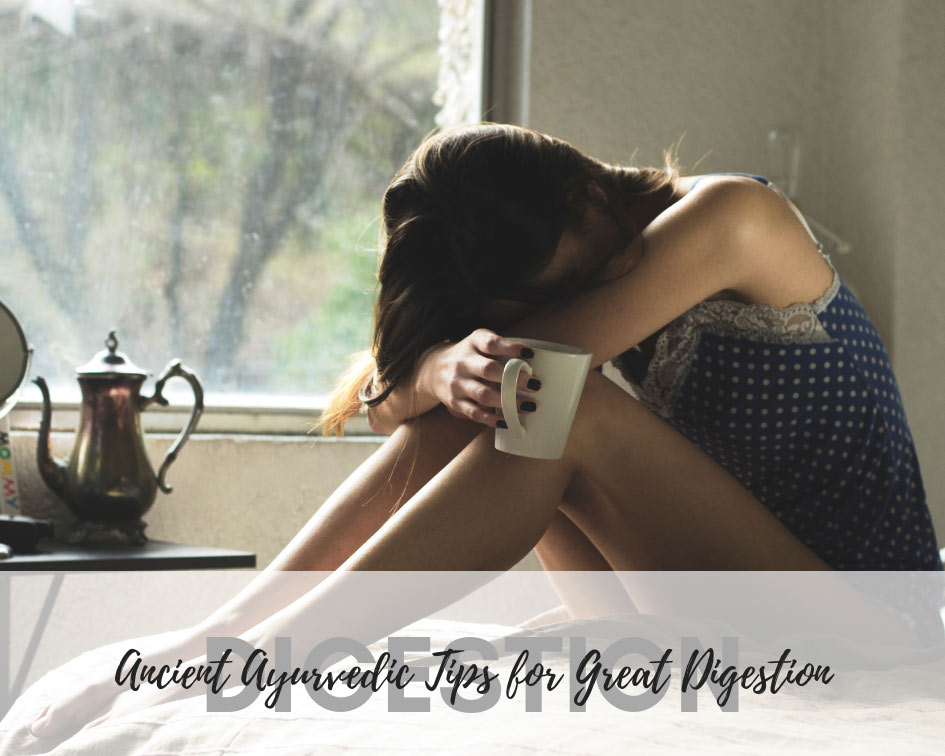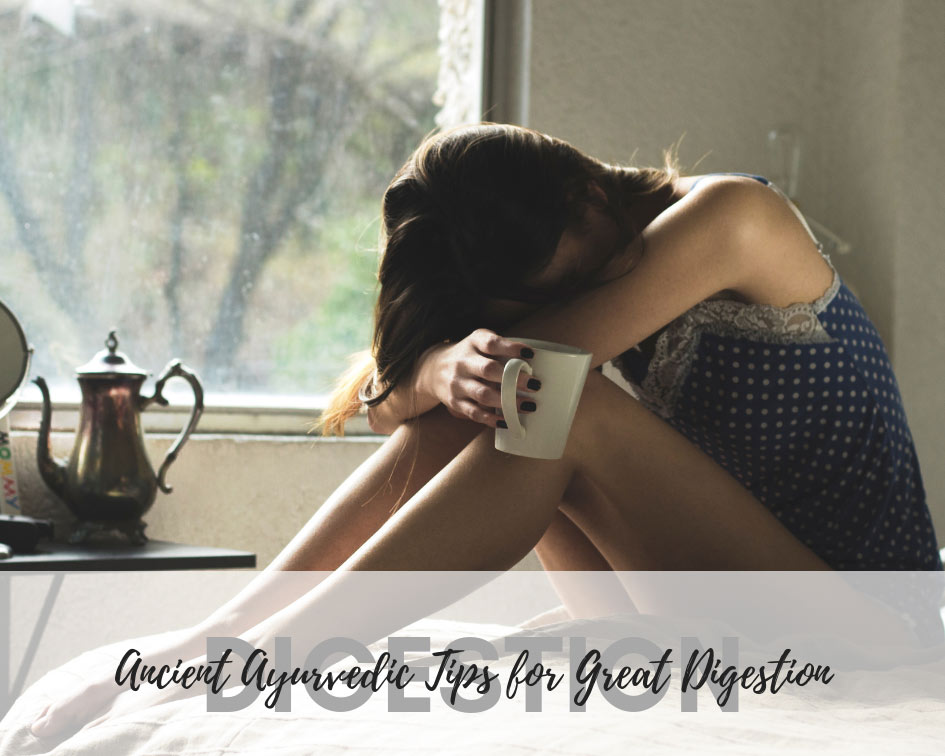 The Vedas say our body is made of five elements earth, water, fire, air, and space/ether. We achieve overall well-being when there is a perfect balance among these five elements.
In today's fast-paced world, our minds and bodies constantly get pulled in different directions at the same time. We lack proper sleep and eating habits and most of our day is consumed with work, work, and more work. We skip meals at work and try to compensate by bingeing on sugary drinks or starchy foods.
These habits drastically diminish our inner mechanism and hinder our digestion power, which is called "Agni" in Ayurveda. This "Agni" or "digestive fire" is crucial for a healthy gut. We are responsible for balancing this fire on a daily basis.
We can easily reinvigorate our digestion and fuel the fire back to balance with certain Ayurvedic do's and don'ts that are quite easy to follow, even with our fast-paced schedules.
Before talking about the cures, we must know the reasons behind weak digestion or low agni
Here are some things that affect your agni negatively
Beverages: Cold drinks, excessive intake of coffee, alcohol, and soda extinguish the agni. They create "ama" or toxin in our body.
Eating patterns: Binge eating, emotional eating – eating in distress, boredom and agitation, eating heavy foods or junk foods at night. We're not only what we eat, but we're also what we're capable of digesting. No matter how good we eat, if our digestion is weak, it will have adversary results.
Sleep: Oversleep, lack of sleep, wrong body posture while sleeping hamper our digestive power.
Cloudy weather: The sun is the source of light and fire. Our agni gets dimmed during damp and cloudy weather.
Foods: Bacon, frozen dinners, excessive consumption of cheese or dairy create leftovers or wasteful residues in our body that dull the sharpness of our digestive power.
These are some of the common reasons that create imbalances or deficiencies in our bodies.
Later in life, these deficiencies grow to create diseases. To avoid critical illnesses in the future, it is imperative that we keep our agni in check.
The extremity of anything is poisonous! The same saying goes well with agni. It shouldn't be high or low, balance is key!
Here are some ideas how you can illuminate the fire within you with Ayurveda
1. Yoga & Pranayama
Yoga poses like Hero's pose or twists stimulate the digestive system. Simply sit in Hero's pose for 2 minutes after a meal. Also breathing exercises (pranayama) like Anulom Vilom Pranayama can be very helpful. For Anulom Vilom slowly inhale through one nostril and release the breath through the other nostril – repeat this for 5 minutes.
2. Unplug and eat with mindfulness
You want to feel and enjoy every morsel while eating. Do not participate in any other activities, such as, watching TV, talking to somebody over the phone, or scrolling Instagram while consuming your meals. Otherwise, it leads to overeating and opens doors to digestive malfunctions.
3. Avoid water after the meal
Many people have a habit of drinking water after their meals. It debilitates our digestive power. It cools down the fire that is highly needed for digestion. Try to sip warm water or ginger tea throughout the day instead.
[mkd_blockquote text=""Water is the medicine for indigestion; it is invigorating when the food that is eaten is well digested; it is like nectar when drunk in the middle of a dinner, and it is like poison when taken at the end of a meal." – Chanakya (Ancient Indian Philosopher)" title_tag="h2″ width=""]
4. Sleeping posture
15-20 mins nap or sleep on the left side revives the solar power of our body and boosts our digestion.
5. Relax and walk after the meal
Try not to jump into work right after eating your meal. 15 – 30 minutes of a gentle walk after food is very beneficial for digestion. If you don't have time for a long walk, try at least to walk around the block.
6. Lunch like an emperor
Our agni blazes high when the sun dangles strongly in the sky! You should eat less in the morning and at night. Your biggest meal should be lunch!
7. Triphala
Triphala is an Ayurvedic fruit which has great medicinal properties. It boosts our digestion power as well as controls obesity. It's mostly available in a powder form. Start with a ½ tablespoon of Triphala with lukewarm water before going to bed and say goodbye to your morning constipation.
8. Kitchen herb magic
Our kitchen is filled with many spices and herbs such as cumin, bay leaf, and garlic that ignite agni and boost digestion. For example, cumin helps to increase the release of bile from the liver which in turn facilitates digestion. Make a simple concoction of cumin seeds, cilantro, fennel seeds, black pepper, and rock salt to keep your digestion healthy. This simple drink aids the production of digestive enzymes and revives a sluggish metabolism.
9. Periodic cleansing
Like our outer bodies, our guts need regular cleansing as well. It resets the fire, detoxes and revives our tissues and strengthens our digestive power. Ayurveda puts great emphasis on our internal engineering and intelligence. It could be done with a Kitchari cleanse or intermittent fasting. Periodic cleansing keeps the fire kindling and in balance. To get optimum results and maximum benefits, please seek the guidance of an experienced and qualified practitioner.
A strong and balanced agni blesses us with great digestion, clarity of mind, internal warmth and peace. On the contrary, weak and imbalanced agni builds toxins in our body and welcomes various complications and diseases like constipation, bloating, gas and diarrhea. It lowers down our internal energy and dulls the clarity of our mind and thinking power. Despite our physical health, it affects our mental well-being too. We feel less confident and unsure of ourselves. A weak digestion can throw all your creativity out of the window!
Embrace Ayurveda in your life and say sayonara to digestion problems!
You might also like our other articles about Ayurveda.