About Me!
Hi, I am Julia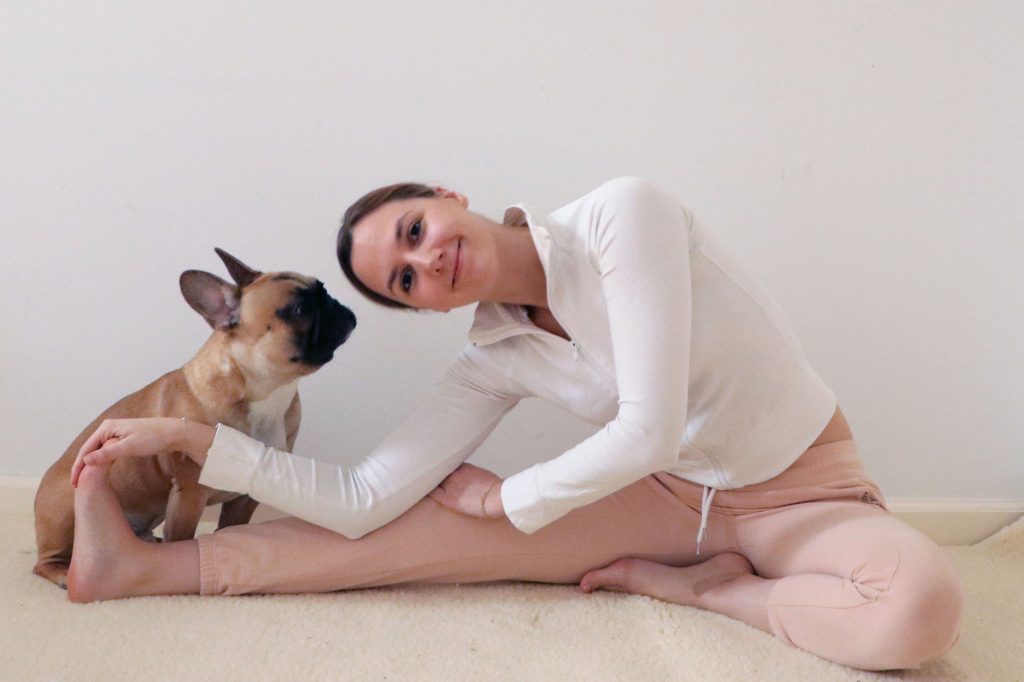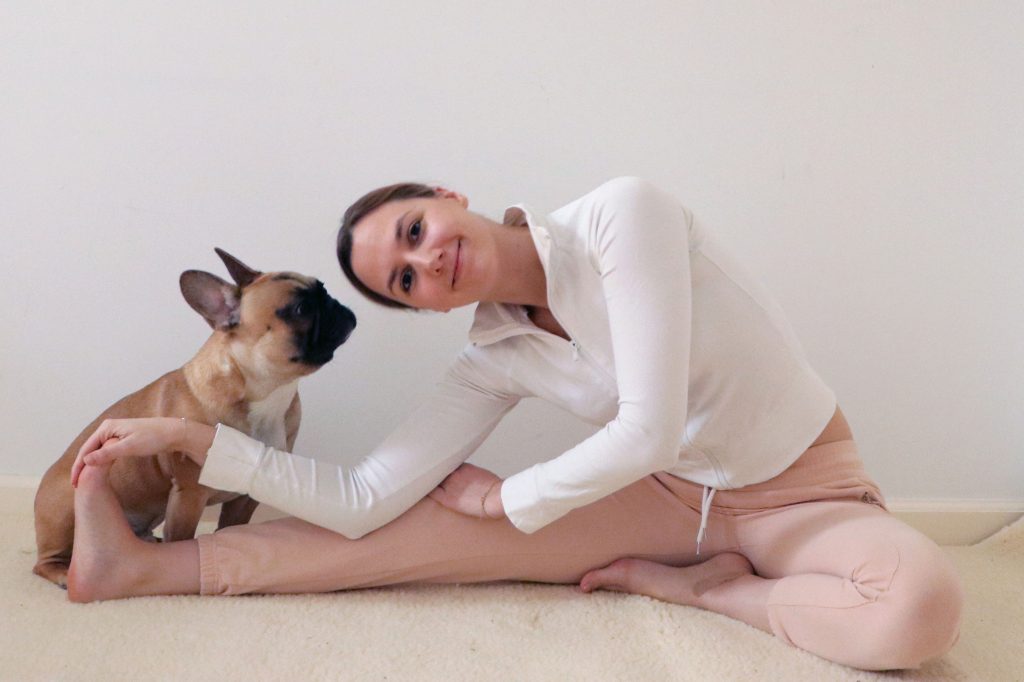 If we haven't met, my name is Julia, and I'm the lady-behind-the-curtain here at BLISSFLOW. From 9-to-5 (unfortunately much longer on most days) you can find me working in Finance in NYC. At work, most people know me for my Excel, Powerpoint and analytical skills.
Although I am a numbers nerd by day, I am also a Yoga Teacher (who doesn't really like to teach classes) but is passionate about bringing yoga, meditation, and mindfulness to the business world. I love (like addiction level LOVE) pasta, my boyfriend, my French Bulldog Sherlock and podcasts. We live in Williamsburg but are pretty sure we are no hipsters – but I guess all hipsters think that.
Now, I'm showing you all my techniques for living mindfully while having a career.
About Blissflow
As a brand, BLISSFLOW believes you can have it all; a midful lifestyle AND an escalating career.
We started this journey because we are just like you. We are trying to find a balance betweena fast-paced city life, a demanding career, building 'side hustles' and our deep-rooted passion for all things yoga, meditation, and mindfulness. Trying to juggle all these responsibilites and desires isn't easy. So, we wanted to make it a little easier for you.
We've made it our mission to gather and share with you the information that inspires us, that keeps us going, that deepens our practice. We create and curate the best (and quickest) yoga flows, guided meditations, nourishing recipes, mindfulness practices and more and deliver them right to your inbox every Monday morning, the day you need it the most!
We believe being a yogi or having a mindfulness practice doesn't have to take up 3 hours of your day. We offer content for the time-strapped goddess; practices you can do in bed, between meetings or on the go – some taking only minutes. Bliss can come in sparks.