Introducing Blissflow Mantra Collection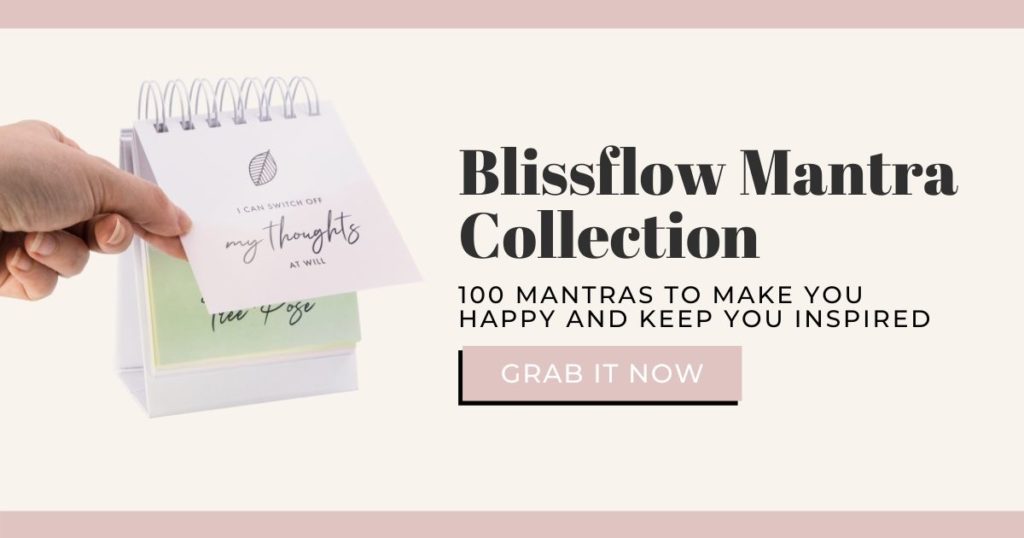 This perpetual flip book includes 100 mantras and affirmations to make you happy and keep you inspired. When you turn it around it tells you how to use the daily mantra (e.g. how to include it in your meditation or journaling practice). 
Shop our brand new Mantra Collection on Amazon now.
Shop some of our favorite products here
Heads up: We're a participant in affiliate programs including The Amazon Services LLC Associates program, an affiliate advertising program designed to provide a means for us to earn fees by linking to Amazon.com and affiliated sites.