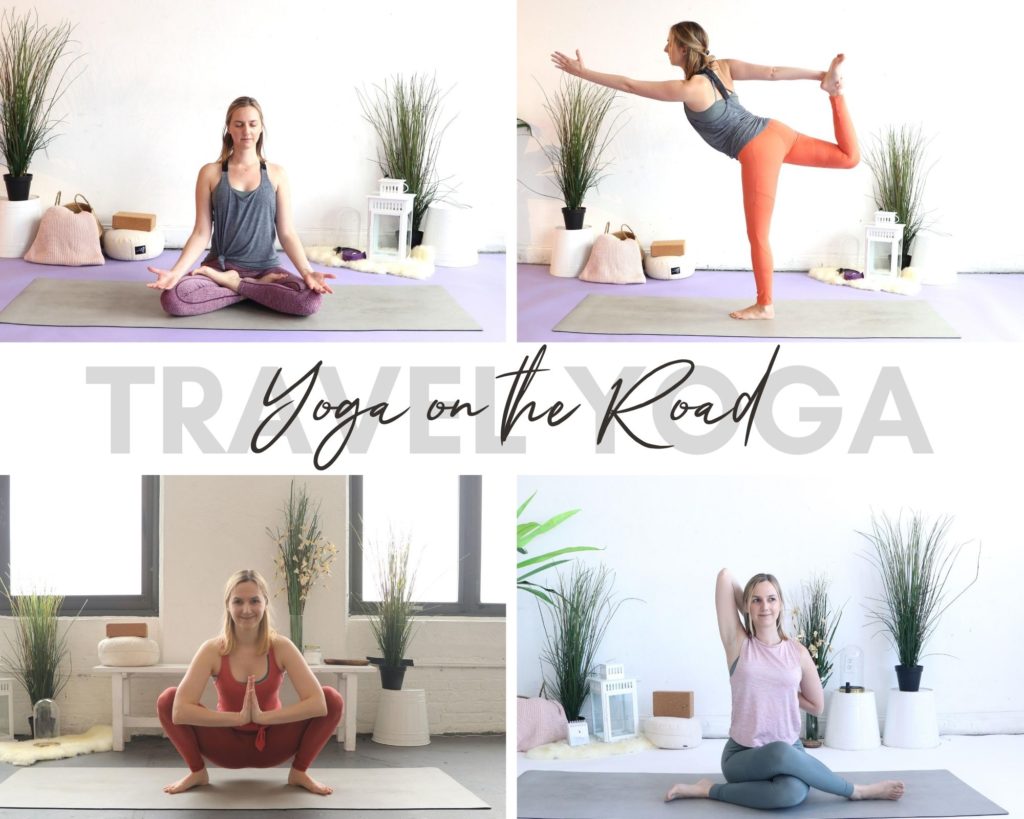 It's that time of the year when people take a lot of care to plan their summer vacation. The heat can make you opt for a breezy vacation on the beach. Irrespective of the destination you choose, taking care of your health is a vital prerequisite, especially when you are planning to be away for a considerable time. And of course, we all agree on the positive impact yoga can have on your body and its well-being. However, having a planned yoga routine is comparatively easy and convenient while you are at home. You have control over your daily schedule. But traveling can throw you off track. So, how do you stick to your routine by taking yoga on the road with you?
Practicing Yoga while Travelling
Whether you are staying at a beachfront condo or a hotel, residing at a temporary dwelling can present several challenges in your yoga practice. However, traveling is when you need your yoga practice the most amid dietary changes and a changed routine. Also, yoga is especially essential for the overall toll that traveling can take on you.
So, here are a few tips on how you can make yoga your best friend while traveling.
Go Easy on Yourself
While traveling, you might not be able to carry out your planned yoga practice in the same way you can when you're home. But even if you find time for some yoga, it's better than no yoga. Decide and settle on an achievable and realistic time that you will be able to commit to your yoga practice every day. On that note, dedicating about 20 minutes every day or three days a week is quite an achievable goal that can make a big difference.
Pack for Yoga While Traveling
Packing for any holiday or trip is always an exercise toward enhancing your self-restraint. Combining comfort with style and practicality, especially when you seek to make yoga a part of it, can be tricky. When thinking of clothes under these circumstances, consider something that makes you comfortable. Pack clothes that can act as a yoga outfit like shorts, leggings, T-shirts, etc. Also, it's a great idea to keep a set of clothes that can be flexible for various occasions, just in case a cultural switch is needed.
Plan a Simple Doable Yoga Sequence
Have a few simple yoga routines etched in your mind that are easy to perform, irrespective of your location, and the given space. Knowing a few go-to poses will always help you stick to that practice with minimal effort. Most importantly, it will omit you from having to think much about what to do. With time, you will understand what your body needs after the strain of tiring travel. A bit of yoga can significantly help in rejuvenating and making your trip so much better.
Prioritize Yoga Over Asanas
Did you know that you could practice yoga all day without even touching your mat? It's true! You can derive the essence of yoga from things you do in your everyday life. You can make up for your delays with some meditation. Practice pranayama and deep breaths when things do not go as planned. Try chanting mantras when you are in transit. Show as much compassion as you can to the fellow travelers you meet. Travel can be a way to enhance your yoga by working on things, apart from asana. It is up to you to discover peace within the chaos and rush of being on the go.
Poses You Can Practice While on the Road
Setting out for a grand adventure is incredibly exciting and inspiring, especially for travel enthusiasts. The sense of endless possibilities and the wind in your hair transport you to the world of wanderlust. But then reality strikes, such as the dull ache on your lower back and pain in your neck. Yoga can be of help with these issues.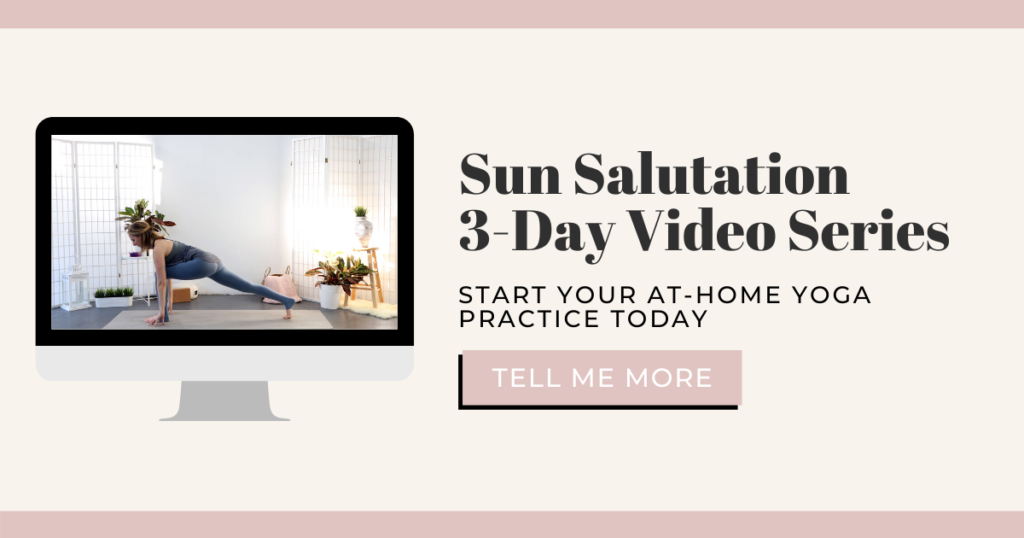 Here are a few poses that you can practice while on the road:
Lotus Pose (Padmasana)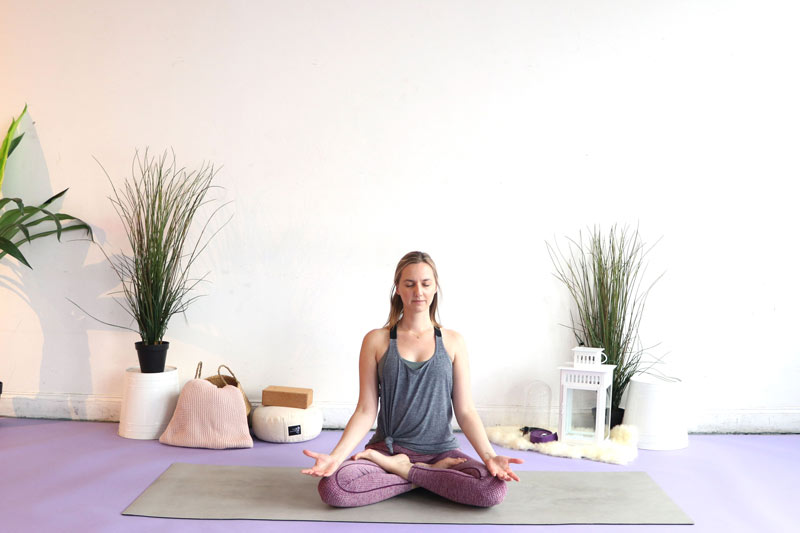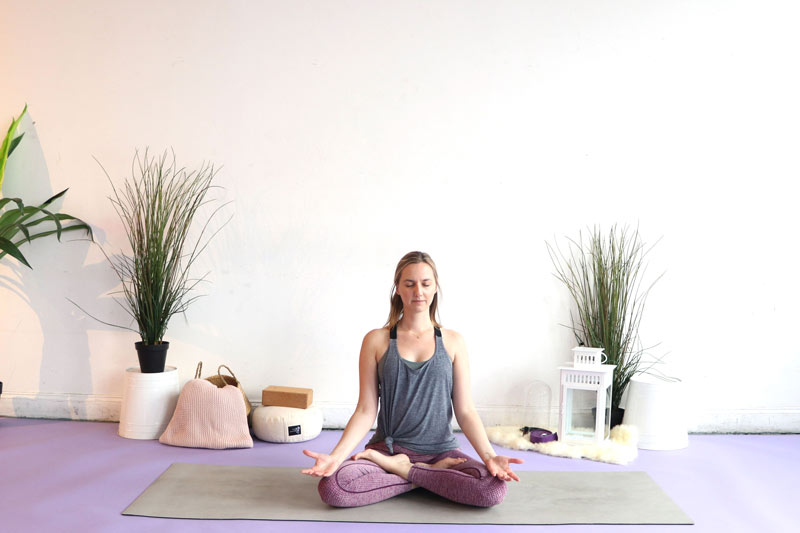 It calms the brain, stretches the knees and ankles, and frees women from menstrual discomfort. Also, it stimulates the spine, abdomen, bladder, and pelvis.
Dancer Pose (Natarajasana)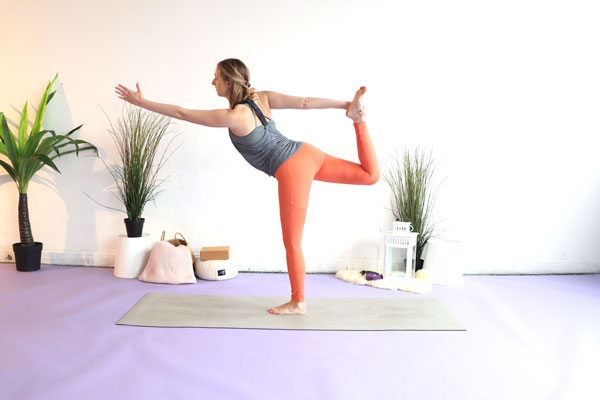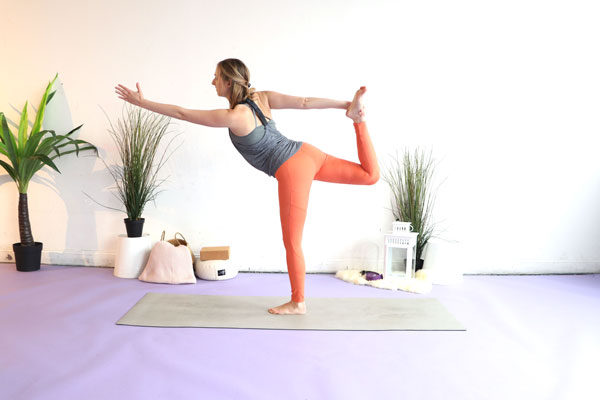 Natarajasana is a beautiful balancing pose that helps you open your complete front body. It strengthens the muscles, along with your balance and focus. Additionally, it opens your hips and shoulders while strengthening your ankle and leg muscles.
Garland Pose (Malasana)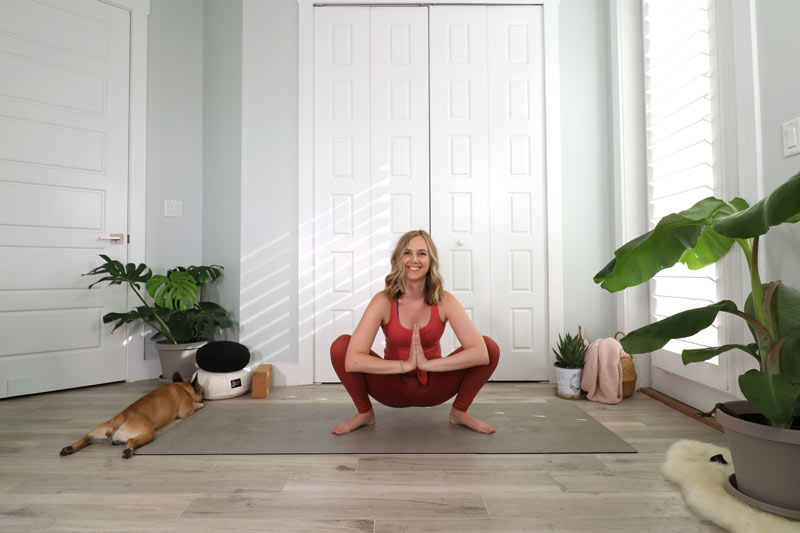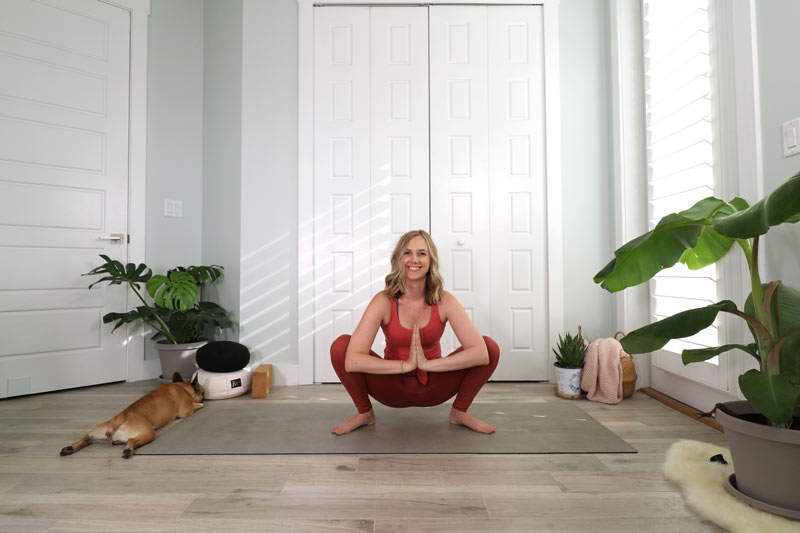 Practicing the garland pose stretches your back, torso, groin, and ankles. Health-conscious people will be happy to learn that this pose tones the belly as well.
Cow Face Arms (Gomukhasana)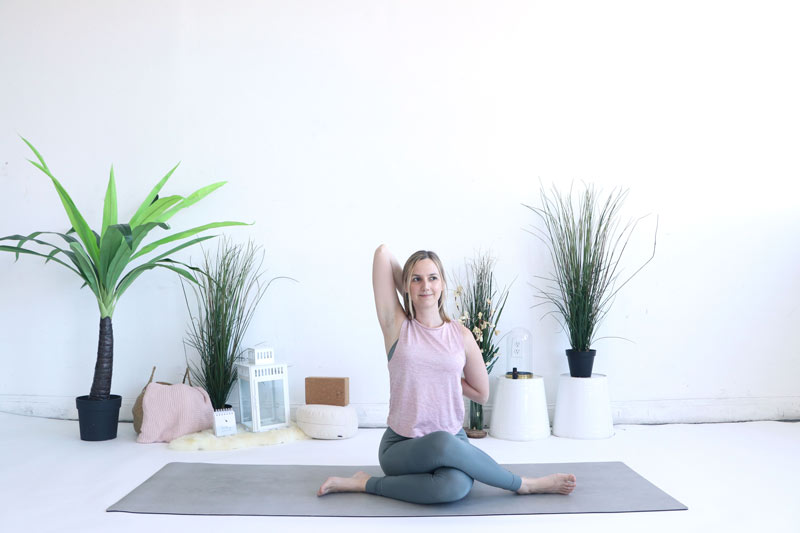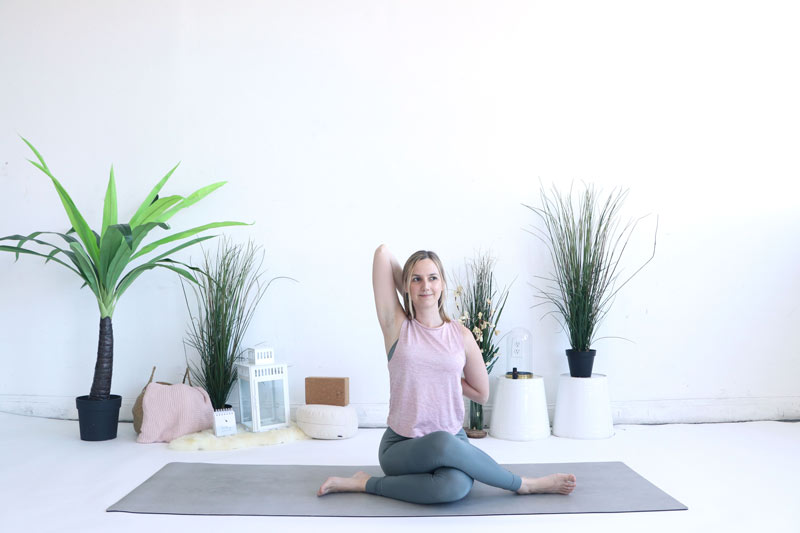 The Cow Face Arms or gomukhasana is a great yoga posture to perform while traveling. It stretches your thighs, ankles, armpits, triceps, and shoulders.
Seated Forward Fold (Paschimottanasana)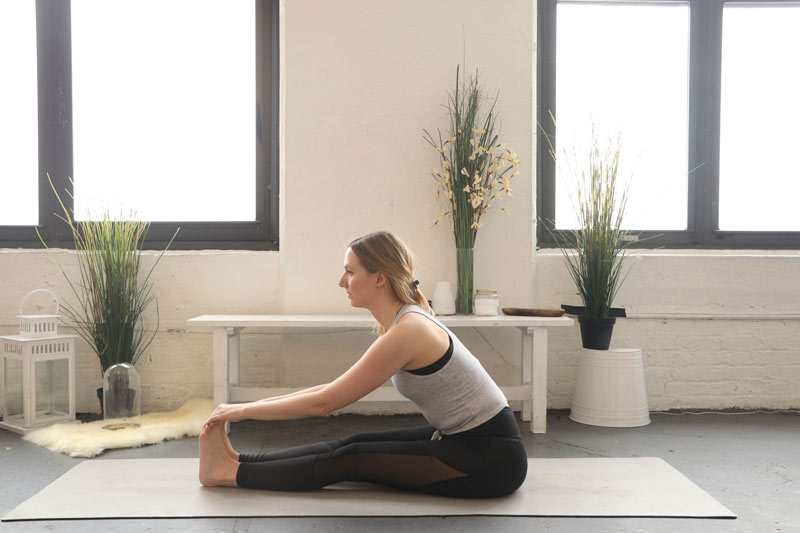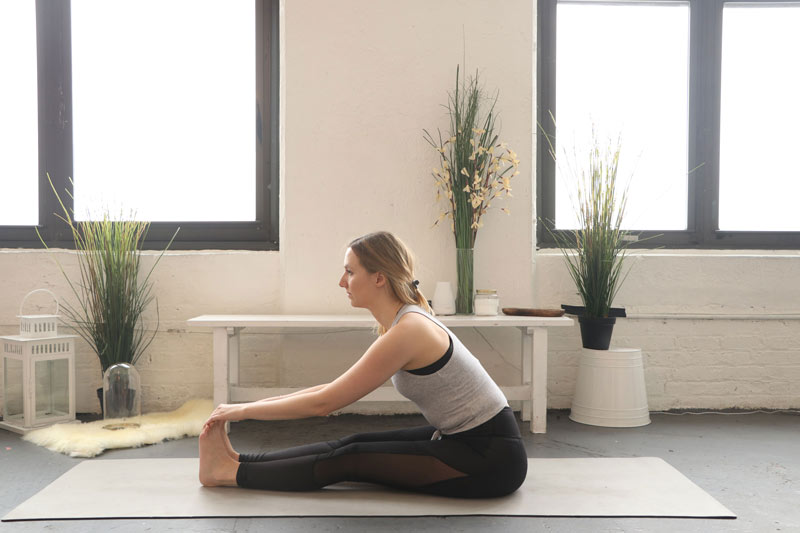 Seated Forward Fold stretches the hamstrings, spine, and shoulders. It has a calming effect on the mind and works wonders in battling mild depression and stress. The pose stimulates your kidneys and improves digestion as well. Seated Forward Fold is also therapeutic in the cases of infertility, sinusitis, and high blood pressure.
Downward-Facing Dog Pose (Adho Mukha Svanasana)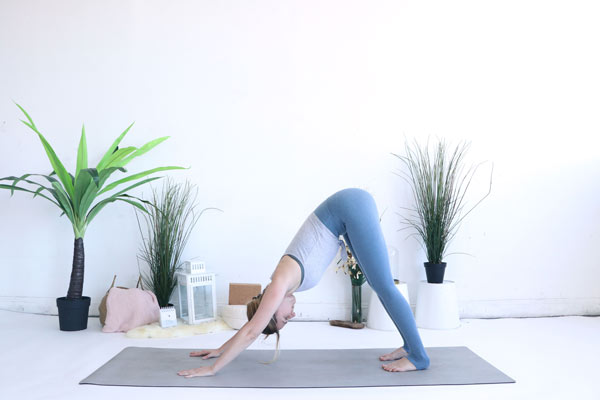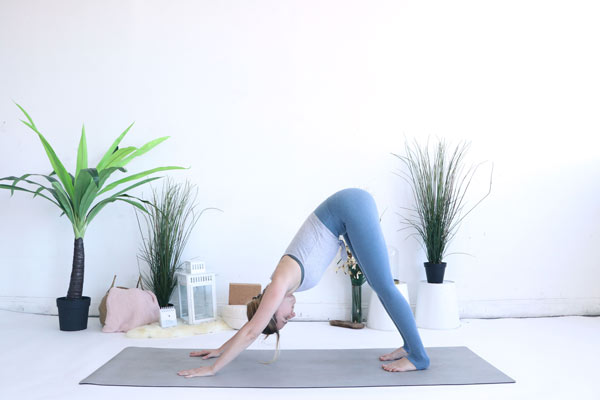 The postures calm your brain and help in relieving stress to a great extent. The pose energizes your body while strengthening your legs and arms. Additionally, your shoulders, hamstrings, arches, calves, and hands stretch considerably, which is a bonus.
Spinal Twist (Ardha Matsyendrasana)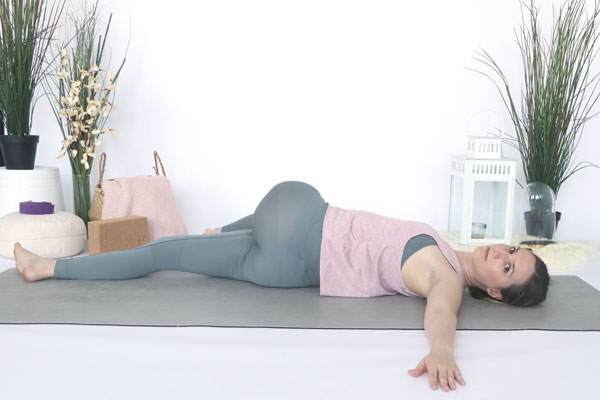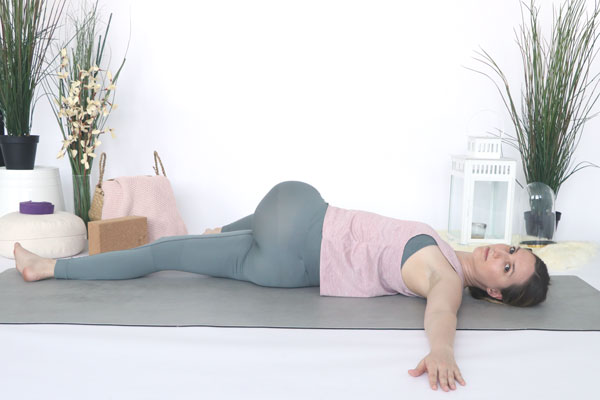 The Spinal Twist Pose, as the name suggests, improves the flexibility of your spine. It also improves digestion and blood circulation in the various organs.
Standing Forward Bend (Uttanasana)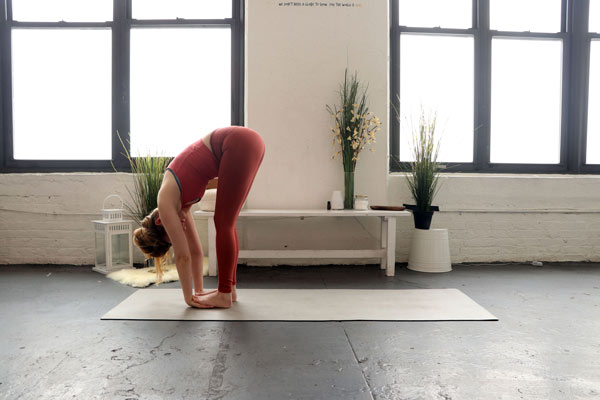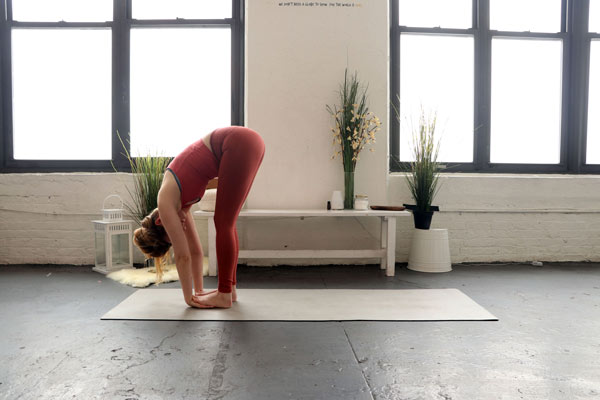 Uttanasana stimulates your kidneys and liver, thereby improving your digestion. It stretches the calves, hips, and hamstrings while strengthening the knees and thighs. It is also an excellent remedy for anxiety and fatigue.
Traveling can be exciting and fun. However, it can make space for your fitness and well-being as well. Now that you have an idea of the best poses to perform while traveling, you can make the most the next time you pack your bags for a trip.
Read here my tips for sequence your at-home yoga practice.