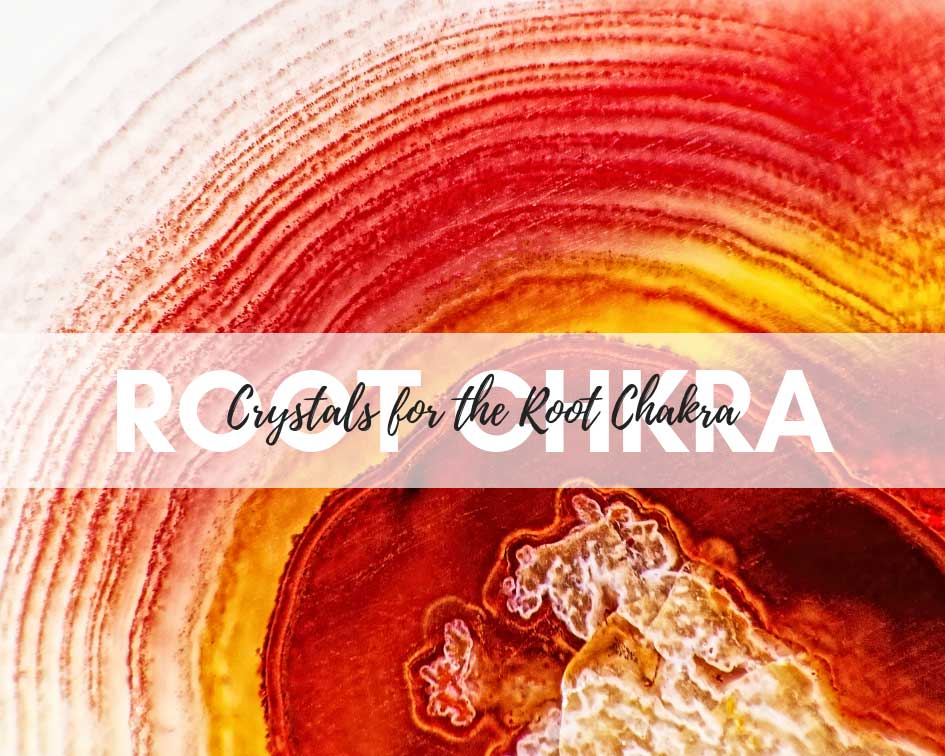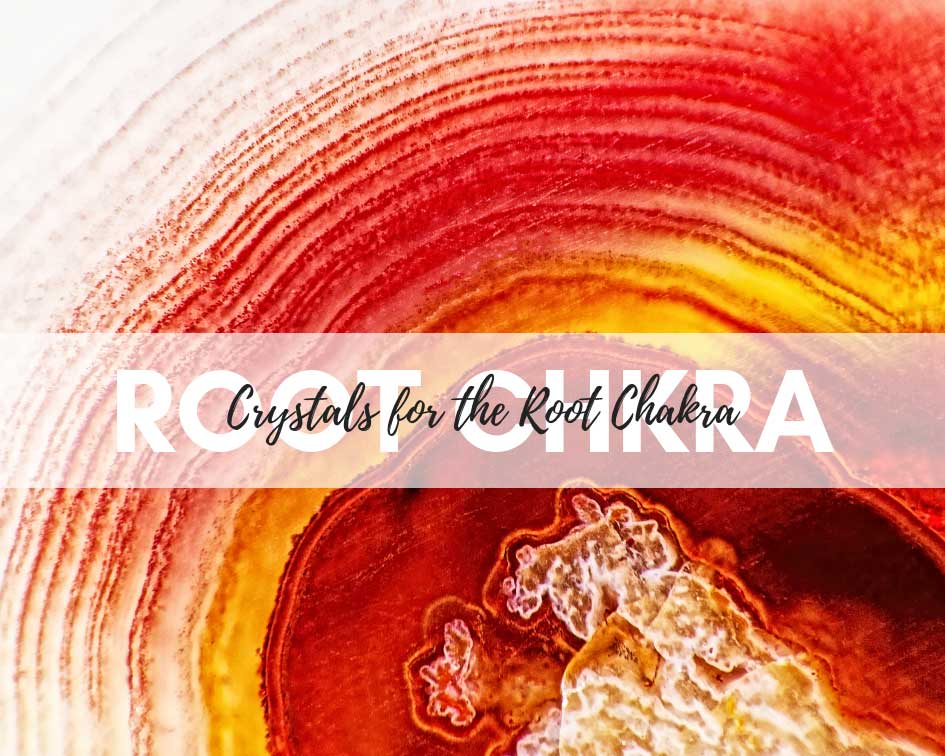 There are many ways to use root chakra crystals in your healing journey. The easiest is to wear them as jewelry. There are great bracelets, necklaces, rings and earrings with healing stones. For base chakra healing I would recommend wearing a ring or a bracelet to have the stones and their vibrating energy close to the root chakra.
Another way to work with crystals is to lay down and place a chakra specific stone on the respective chakra. You can also sit down comfortably, holding a crystal in your hand and visualize the chakra. Notice the colors you see and feel the energy moving in your body. Ask your root chakra to come to balance.
Before using a crystal make sure to cleanse it. Most stones can be cleansed with clear or slightly salted water. Afterwards, put them into the sunlight or moonshine to re-energize them. It's important to note that some crystals, like desert rose, selenite, tourmaline, pink himalayan, and calcites are too fragile for water. For those types of crystals, you can place them into the earth, Reiki healing, sound meditation or smoke. Make sure to check the right method for your crystal of choice. The most important thing is though that you treat your crystals with love.
Download our FREE 7 Days to Bliss workbook to learn more about the chakras in your body and ways to rebalance them!
Red Carnelian
Red carnelian crystals are ideal for base chakra healing. They are worn for strength and courage and are used to cleanse and activate the root chakra. Placing a red carnelian near your root chakra will keep it clear and active.
Red Jasper
Red Jasper is good for grounding, stability and emotional balance. It is also known as the "ring bringer" stone and is used to cleanse and balance the root chakra. It helps to reduce stress and increase focus. In addition, it facilitates starting something new.
Hematite
Hematite is known mainly for grounding. It helps to evoke deep thought and protects the aura by it's balancing vibrations. It helps us to connect with the Earth.
Smoky Quartz
The Smoky Quartz helps with letting things go or to clear away things (people, thoughts, etc.) which do no longer serve you. It assists you to overcome harmful behaviors. Moreover, it is great for grounding and protection.
Black Tourmaline
Black Tourmaline helps to cleanse and balance the root chakra. It is a perfect stone for spiritual grounding and has the power to transform negative energies in your body to positive energies for healing.
Red Tiger's Eye
The Red Tiger's Eye (also known as Falcon's Eye increases confidence and motivation. Besides its empowering function, it also helps to think more clearly and to calm emotions. The Red Tiger Eye resonates with the sacral and solar plexus chakra as well.
Garnet
The Garnet is a wonderful stone to clear and heal the base chakra. It enhances instincts, boosts energy and makes it easier to adapt to changes in your life. Therefore it is the perfect crystal for survival.
Other Crystals
There are more (especially red and black) crystals which support root chakra healing. Examples are the Bloodstone which balances the root chakra, promotes self-esteem and repel negativity, the Ruby which support is a great stone for survival as it supports good health and vitality or the Obsidian which helps to absorb negative energies and is therefore good for cleansing and balancing the first chakra.
Learn more about the Root Chakra here!