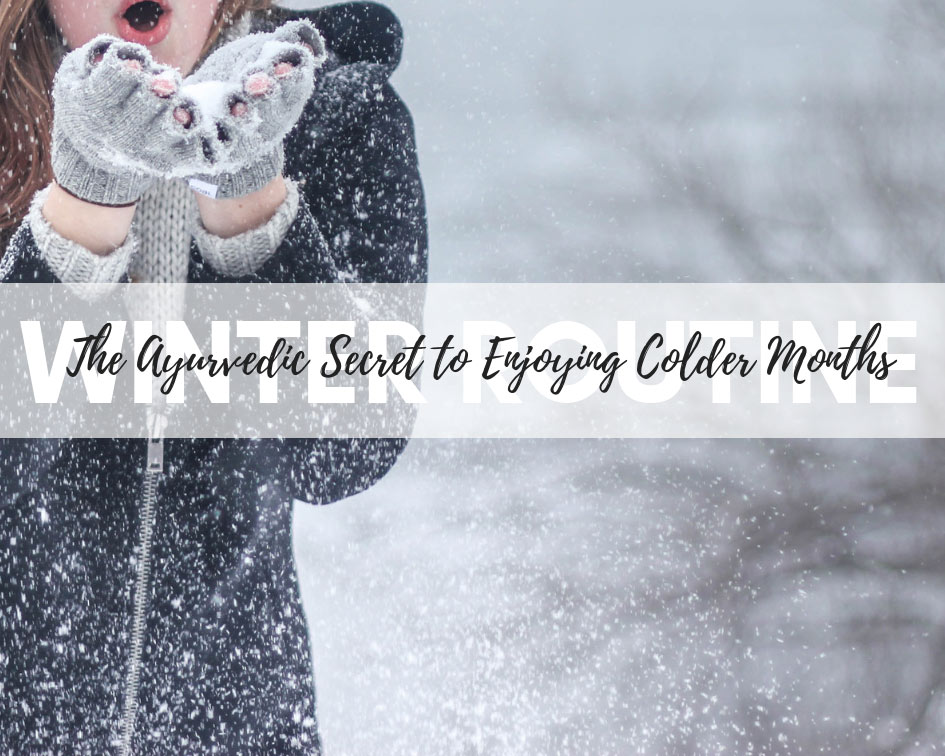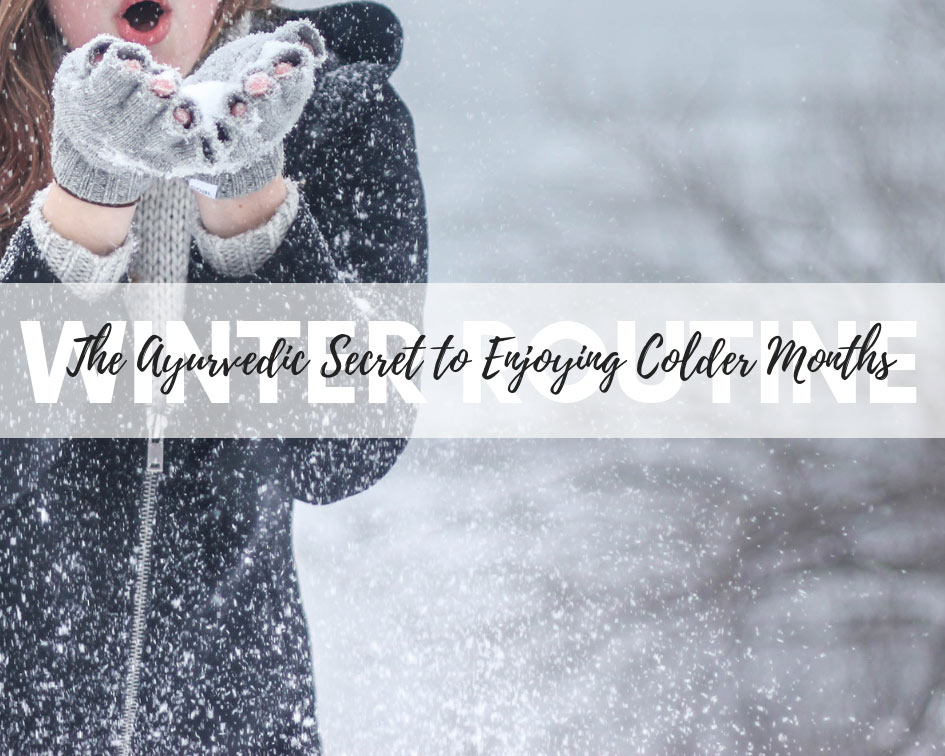 Winter is often called the dark season. The chilly wind not only makes you feel a bit blue, but it also makes you feel lethargic. Winter triggers health issues such as a cough and cold, constipation, joint pains, skin dryness, lethargy, and weight gain.
But when you know how to embrace this dry, windy and cold weather correctly, it can actually improve immunity. According to the ancient medical science Ayurveda, immunity is associated with the digestion. Hence, to fight diseases and strengthen your immune system in winters, it's important to check in with your gut and adjust your diet a little bit.
Sounds simple, right?
Ayurvedic Diet Tips for Winter
Here are few easy Ayurvedic diet tips you can follow this winter to stay healthy, happy and beautiful.
As it's colder outside, your body requires heat to stay warm. Start your morning with a cup of energizing ginger, lemon and honey drink. This warm drink is full of vitamin C and antioxidants to wake up your digestive system gently. And you might ever ditch your favorite cappuccino for this amazing, healthful drink.
Set aside stimulants like cigarettes, black tea, and coffee that produce cell-damaging free radicals. These compounds imbalances vata and weakens your immunity.
Avoid chilled drinks and alter them with some pungent (spicy) and aromatic tea. Ginger, cloves, cinnamon, etc. are spices known for their wholesome goodness. After meals, try to sip on teas made with winter spices, i.e. clove, cinnamon, ginger, fennel seeds, etc. Such hot sips not only encourage strong digestion but also boost body heat by enhancing blood circulation.
Make a habit of including seasonal fruits and vegetables in your daily diet to ease your digestion. Winter is well known for its colorful and nutritious veggies like carrots, radishes, spinach and different types of root vegetables. Cook them with hot spices like ginger, garlic, and peppers to give both your taste buds and gloomy mood a hot treat.
Eat a wholesome breakfast! Yes, a decent breakfast feeds your digestive fire and keeps you healthy and energetic throughout the day. Roasted Rice with Dates, Cinnamon, and Cardamom made of grains and cereals make a perfect winter breakfast. Garnish the dish with a dollop of hot ghee to aggravate the body heat.
Just like breakfast, dinner too plays an important role in our lives. Well-cooked and well-spiced vegetables or soups with whole wheat bread are ideal dinners during the colder months.
Before going to bed, a cup of hot milk with a pinch of turmeric or other heating spices keeps you warm and ensures a sound sleep. Turmeric contains compounds called curcuminoids, which is a powerful anti-inflammatory agent and antioxidant, fights coughs, colds and joint pains effectively. This drink is also effective in cleansing your body during the winters.
Sipping lukewarm water throughout the day after every meal improves digestion and helps to combat inflammation problems.
Ayurvedic Lifestyle Tips for Winter
In order to counter the dry, melancholy and colorless weather, it is important to greet warmth in your life. Thus, apart from strengthening your digestive power, retreat yourself with few healthy routines too. These daily routines will help you to tune perfectly with nature and maintain your overall balance.
Unlike summer, the sun rises late during the winters. According to Ayurveda, following the sun's circle enhances your metabolism, functionality and overall health. During the colder months, sleep more. Wake up slightly later and give your body more time to repair and rejuvenate itself.
Scraping your tongue every morning before brushing your teeth is a habit that improves your digestive power. Yes, it's true! Apart from removing those bacteria, tongue scraping also removes ama from your body. Ama is the ayurvedic term for toxin and they accumulate in your digestive tract overnight. When you don't scrap them out, they recycle back into your body and can cause digestive problems.
Destress yourself every cold night with a hot oil massage. Sesame oil, a natural moisturizer can be used as a massage oil. Before you step into your blanket, massage your scalp and body with this oil. Such massage not only relaxes your senses but also makes the joints supple, tones the muscles and regulates body temperature. For better results, you can always go for hot oil massage during winters. This will not only soothe your skin and hair but also your mind.
Take hot bubble baths to rejuvenate your mind and body each morning. To this add a few drops of your favorite essential oil to enjoy a subtle aroma all day long.
To stay healthy and happy this winter, embrace the day with some winter yoga. Begin with Sun Salutation or Surya Namaskar followed by Virbhadrasana, Viparita Virabhadrasana, Bhujangasana, Dhanurasana, Vasisthasana and so on. These asanas build heat in your body and boost metabolism. You can also try different Pranayams or breathing exercises to remove congestion in your respiratory organs.
Many of you may also face the problem of sleeplessness during extreme winter days. Before going to bed, find a comfortable cushion to sit and make time to meditate for 10-15 mins. Sit still and focus on each of your part of your breath (inhale – hold the inhale – exhale – hold the exhale). This will certainly help your sleeplessness and bring positivity in your life.
Ayurveda always advises living naturally. To enjoy the season to its fullest, alter your daily routines with the changing seasons. Apart from the above-mentioned diets and routines, also keep yourself warm this winter. Cover your head with a hat or scarf and wear warmer clothes to keep the diseases at bay. Trust me, these small and simple practices will make your winter healthy and happy.
Have a wonderful winter!