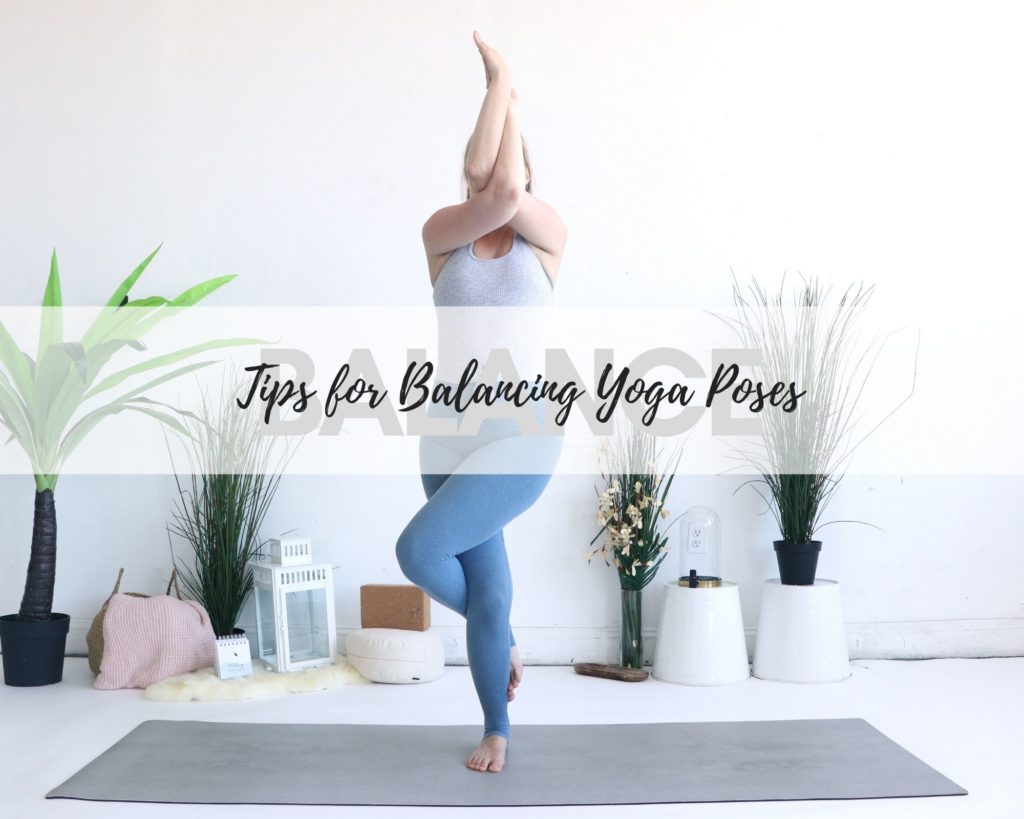 Yoga poses help us in even distribution of body balance and equilibrium. Usually, we spend a lot of time balancing our personal and professional lives. Yet, in this rat race to keep up with the world, we tend to ignore the physical sense of balance. Yoga poses are more than standing on one foot, our hands, and even our head. It is the ability to refine your focus, overcome stress, and avoid future injuries.
Balancing poses provide dynamic real-world mental and physical benefits. Some of the physical benefits include strengthening your muscles to elongate them. You also get to unravel your center of gravity, enabling convenient body alignment.
The mental benefits include concentration and focusing on your goals. This helps to avoid distractions and overlook external instigation.
Performing easy yoga poses anywhere and anytime boosts body balance. They also assist you in coordinating your mind and body in stressful times.
It is often noticed how people rush while getting into poses. This entails only frustration as they fail to maintain their balance. Balancing poses in yoga are fairly hard to perform amongst beginners. Nonetheless, it becomes a lot easier when you keep in touch with consistent practice. You will be performing the poses effortlessly as you get accustomed to balancing.
Balancing is an acquired skill. So, we need to push our limits constantly to upgrade it. There are certain fundamental principles required to meet stability in poses during practice. Check them out:
Be Calm
Yoga aims to blend the body with the mind. When you want to maintain balance in a pose, the mind requires a sense of calm. Although, if the mind is subject to exterior distractions, anxiety follows. The result? You fail to make the most out of your yoga lessons and focus on your present instead.
Breathe, and let go of the thoughts that predominantly consume you. This will help you achieve the complete calmness of mind.
Build Your Base
It is very important to have a strong foundation. As a building requires groundwork, stability in yoga relies on the condition of its base. Most of us find balancing our feet difficult when trying to stand on one leg. To overcome these conditions, you need to improve the sensory awareness in your feet. This requires learning new ways to distribute the weight amongst your feet. This also helps you stand firmly both on and off the mat.
Widen Your Capability
When you learn better balancing, it is a brand new and overwhelming experience. Even so, balancing requires practice. Getting accustomed to balancing yoga poses opens a wide array of skills. This hones your capabilities likewise. Practice diligently and consistently to reap results from the process. Unleashing your truest potential and balance requires another level of dedication. Also, you need to be patient. While standing on an uneven surface, our muscles primarily learn how to adjust. Next, the inner equilibrium sets in. This prepares us to tackle similar challenges in the future.
Set Your Drishti
Drishti refers to the "focal point." The definition – "where we set our gaze" or "where our energy focuses on". The eyes play a pivotal role in maintaining balance. We cannot deny the input of other sensory organs towards balancing. but most of us essentially maintain stability through vision. The difficulties in balancing yoga poses are heavily influenced by our Drishti alterations.
Take Deep Breaths
Learn how to control your breath. That way you can compose an unsteady mind. This advice is highly useful to bring durability to your work.
It also depends on the intricate balance between struggle and simplicity. Trying to hold your breath as you strive to keep stability is not uncommon. When we fail to breathe easily, it is an indication that we are trying too hard. This results in rigidity. As you become a master of the art of detaching from poses, breathing will become relatively easy. This way, we can expect both mental and physical composure.
Remain Determined
Losing your focus is extremely common and easy. The goal, however, is to remain on track. You cannot expect results in a day. It is an extensive process that demands your patience and attention. Thrive towards your goal, and you are bound to derive results from the hard work you have input. Sincerity and determination are the two secrets to achieve balance in your life. Yoga poses, mental and physical stability, demands the same.
We can all learn better balance through yoga poses irrespective of our age. You can easily access the most difficult aspects of your life by following these simple tips. Balancing yoga poses will remain with you for a lifetime, drawing innumerable benefits.
You might also like our Yoga Poses for Fall or Yoga for more Energy.