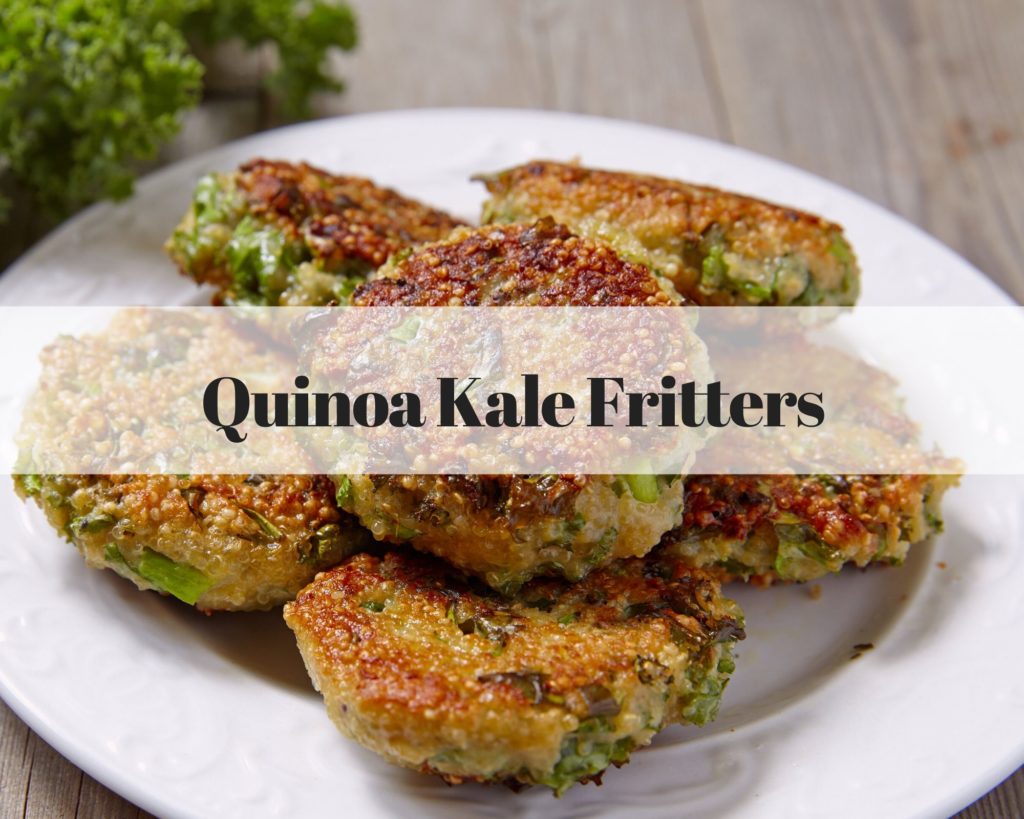 Ingredients
1/3 cup Quinoa
2/3 cup Water
2 tsps Coconut Oil (divided)
1 1/3 Egg (whisked)
1/3 Sweet Onion (diced)
2 Garlic (cloves, minced)
Sea Salt & Black Pepper (to taste)
1 1/3 cups Kale Leaves
3 1/2 tbsps Oats
3 1/2 tbsps Almond Flour
2/3 Avocado (peeled and sliced)
2/3 Lemon (juiced)
2 tsps Yellow Mustard
Instructions
Cook quinoa by placing quinoa and water in a sauce pan. Place over medium-high heat and bring to a boil. Once boiling, cover and reduce heat to low. Let simmer for 12 minutes. Remove from heat, fluff with a fork and set aside.
In a frying pan, heat half the coconut oil over medium heat. Saute onion until golden (about 5 minutes). Then add kale and stir just until wilted (1 – 2 minutes). Remove from heat.
In a large mixing bowl whisk the eggs. Then add in the quinoa, kale/onion mixture, garlic, salt and pepper. Stir well. Let cool for 15 minutes then add in the oats and almond meal. Mix well.
With clean hands, form even patties with the mixture and place on a piece of waxed paper.
In a large skillet, heat remaining coconut oil over medium heat. Use a lifter to transfer the fritters from the wax paper to the frying pan. Fry the fritters about 6 minutes per side or until golden brown.
To make the Tangy Avocado Spread: In a bowl mash avocado with a fork. Add the lemon juice and yellow mustard. Beat with a fork until a creamy consistency forms. Season with a pinch of sea salt and pepper.
Serve the fritters on organic bread or on a bed of spinach lightly tossed in olive oil and top with Tangy Avocado Spread.