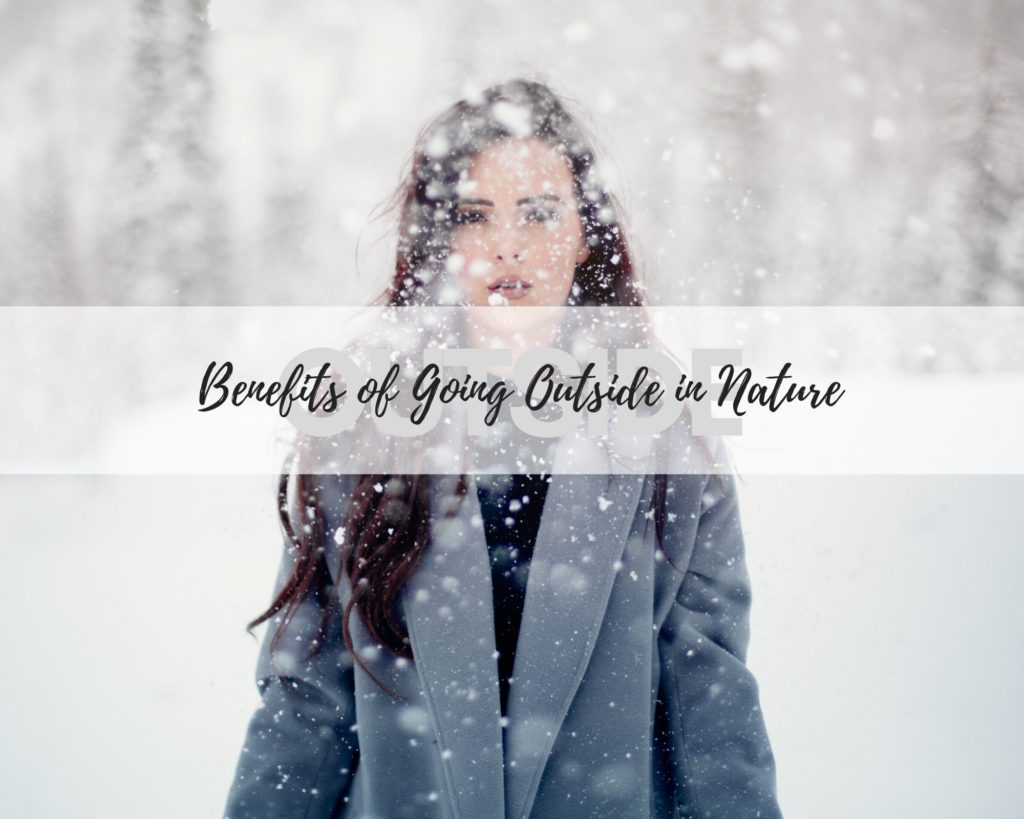 Winter is knocking at the door. The perfect time to indulge in outdoor activities like skiing and ice-skating. However, most of us fail to go outside and become lazy. We end up spending too much time inside under a blanket. 
According to different scientific studies, you can reap the seeds of mental and physical wellness if you spend time outside. So, whether it's a winter walk or skiing across snow-covered terrain, it's high time to get out of your house. Spending time in a natural environment comes with various perks and here in this blog, we have listed a few.
Improve your Metabolism
Improve the quality of your life by refining your body's metabolism. The definition of metabolism reads – the rate at which the body burns calories to produce energy. Regular exercise or outdoor activities help to boost metabolism and revamp your energy level. During winter, you need to work longer to stay warm. So, you can raise your metabolic rate easily. Just being outside helps you to stay fit.
Enjoy the Fresh Air
This should be the primary motivation for you to get out of your tightly sealed home. During winter, the home appliances add pollutants to the indoor environment. So, if you are seeking out some fresh air, look for outdoor areas with plants and woods. Enclosed, dry and cold spaces are the breeding grounds of germs. Going outside makes you energy-efficient and also boosts your immunity. Go breath some healthy air and keep the cold and flu at bay.
Cure Winter Blues
Depression and mood swings are very common during winter. Experts believe that such winter depressions occur due to a shorter day-span. Going out into the sunlight might help you resolve that. Get involved in afterschool activities with your children or just go on a short walk after lunch. These activities along with the exposure to the sun will let your brain releases happy hormones.
Boost Vitamin D Production
Vitamin D is a major mineral that is responsible for building healthy and strong bones. Regular exposure to sunlight enhances the synthesis of Vitamin D. Winter often comes along with fatigue and pain. However, 15-20 minutes of exposure is enough to keep you healthy and strong. Take a break from your daily workload and soak up the sun for Vitamin D.
Burns Stubborn Fat
During the colder months, your body burns up the stored fat. To boost up the process spend some time outdoors and work out consistently. Exercising during winter is much more effective and helps you to burn around 250 calories in 2 to 3 hours. If you already love exercising, just shift the setting outdoor and burn fat more effectively. 
Relief Stress
Research shows that people who take trips close to nature have lower cortisol levels. Cortisol is a hormone that regulates our stress and strain. So, even if it's cold outside, take some time out of your busy schedule and get connected to nature. It is a highly effective therapy to reduce stress. While going to work, stop for a few minutes and gaze at the beautiful landscape or city around. This will not only boost your mood instantly but will also give you inner happiness. Grab this secret recipe for relaxation and stay healthy and happy.
Elevate your Vision
Whether it is winter or summer, spending some quality time amid green improves your vision. Outdoor activities thus help to reduce the risk of developing myopia in children. Indulge your kid to play outside and keep nearsightedness at bay.
Sharpen Thought Process
Want to improve cognitive function and promote your creativity? Spending a few hours in nature improves the performance of the brain and enhances your attention spans. Indoor air contains higher levels of volatile organic compounds and CO2 that affects our thought process. If you are in a creative profession, get up, go out and gaze at some greeneries around. Take a deep breath and fill your lungs with oxygen. Oxygenated blood clears your mind and aids you to perform complex mental tasks.
Revive Relationships
Stop fighting the cold weather outside, try to embrace it. Ask your friend or partner to accompany you while heading outdoors. This act not only will motivate you to spend some more time amid nature but also will strengthen your relationship with the person. 
Reduce Pains and Inflammation
Inflammations and pains are some very common illnesses during the colder months. You can cure these problems with 'nature therapy'. Spending time in nature may keep these problems in check. This winter keep pains and inflammation away with outdoor exercises and walks.  These activities reduce your pain by enhancing the functionalities of your joints and muscles.
Be it a beautiful mountain trail or a park near your house, spending time in nature comes with multiple benefits. Getting connected to nature, even during the colder months will help you to feel and work better. So, get up, put on the layers and bask in the pleasures of nature around.
You might also like our Ayurveda tips for Winter!