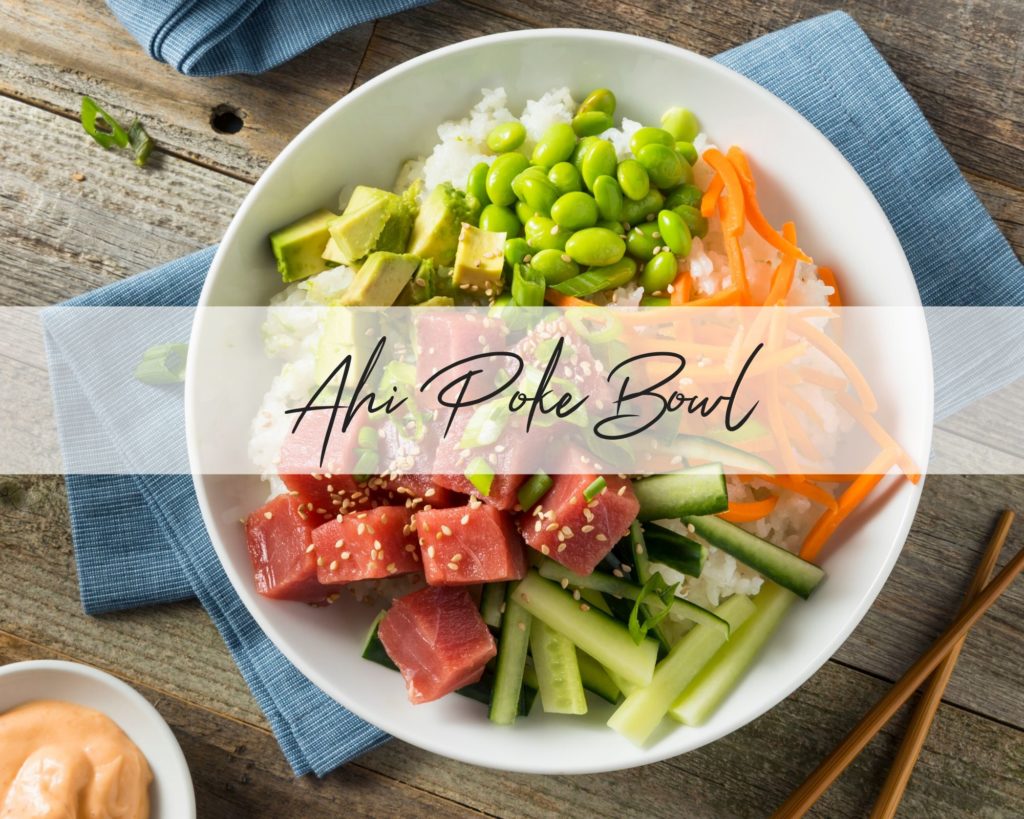 Try this delicious AHI POKE BOWL. It is easier than you think and sooooo good! PS: I recommend to add the spicy mayo even though I say below that it's optional 🙂
Ingredients
1 cup Jasmine Rice
1/4 cup Rice Vinegar
1/4 cup Coconut Aminos or Soy Sauce
1 lb Ahi Tuna (sushi-grade)
1 Cucumber
1 Carrot
1 cup Edamame
2 Avocado
1 tbsp Sesame Seeds
2 tbsp Avocado Mayonaisse
2 tsp Siracha or hot sauce
Instructions
Cook the jasmine rice according to the directions on the package. Stir in the rice vinegar and coconut aminos until well coated.
Divide the rice into bowls and top with the ahi tuna, cucumber, carrots, edamame, avocado, and sesame seeds.
Optional: top with spicy mayo (mix Avocado-Mayo and Siracha)
Enjoy immediately!