Join the 7-Day Blissful@Work challenge for FREE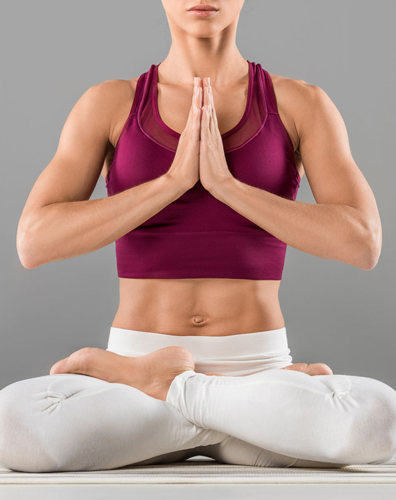 Our FREE 7-day Blissful@Work challenge is designed to help you cultivate mindfulness in your personal and professional life. Incorporating yoga, meditation and mindfulness, start your journey to becoming your most blissful self!
This isn't your usual challenge! It incorporates easy exercises and activities to bring mindfulness into your everyday life.
How does the challenge work?
Designed to start on a Monday and carry you through your week! You'll receive daily emails focused on a different facet of mindfulness.
Topics include: Relax, Trust, Energy, Balance, Love, Prepare, Declutter
Daily emails include:
– MORNING MANTRA – a positive affirmation to set the tone for the day
– YOGA POSE – an easy way to include movement into your busy day
– MEDITATION – a short hand-picked meditation you can do on the go
– JOURNAL PROMPT – to build self-awareness and reflect on your work day
– A BLISSFUL@WORK EXERCISE – easy ways to practice mindfulness in the office
BONUS: You'll also get a workbook to help you keep on track!
Plus you'll get a workbook to help keep you on track.
I'M READY!
– QUICK AND EASY: I know you are busy, that is why you only need 30 minutes a day to finish everything.If you are feeling motivated or on a roll, you can certainly do more!
– SAFE: Our challenge is a safe place. No judgement and daily support from me!
– FEEL GOOD: We want you to feel good about yourself – at work and at home, that's the aim of this challenge
– FREE: Yup, free! The whole challenge, complete with workbook
LET'S DO THIS!